Solutions with Tidda
Tidda AI combines voice-driven assistance and smart wearables for continuous health monitoring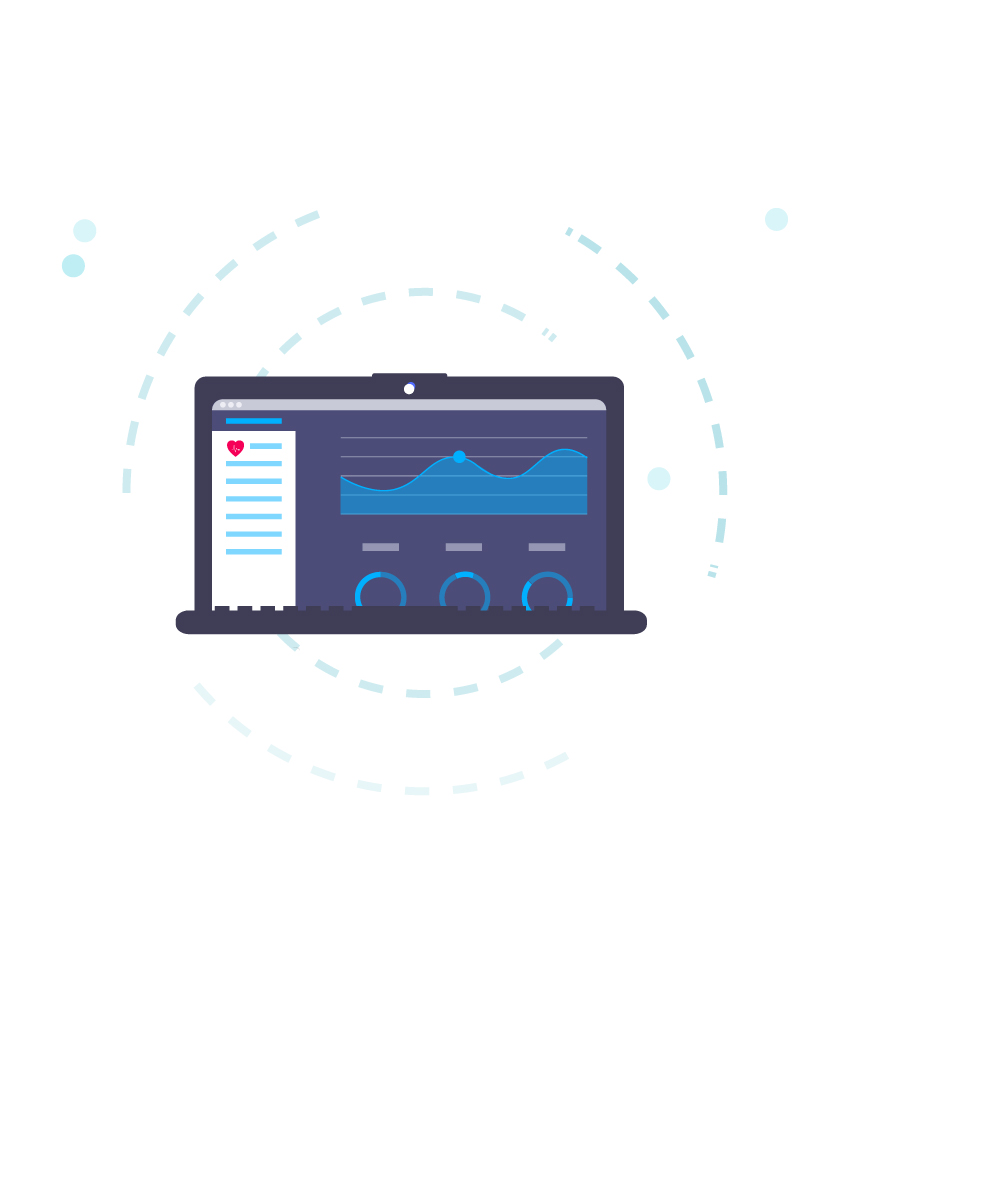 Use Case: Tidda can connect to a knowledge base and respond to questions and gives you insights based on search techniques. Fast and free access to information.
FORTA - Remote Symptom Monitoring at Scale
COVID-19 Reporting Tool
FORTA is an easy-to-use online application offered to healthcare organizations for a continuous real-time and real-world monitoring of symptoms in both suspected and secured COVID-19 cases. It is offered to public health organizations and clinical & epidemiological research units with the purpose to exploit real-world data and derive digital biomarkers for further use in clinical, epidemiological and healthcare research on SARS-CoV-2 contagiousness and COVID-19 trajectories.
These organisations can adopt FORTA to monitor suspected and secured COVID-19 cases, their household members and other persons from their closer environment. They can exploit the fully-anonymized data set in clinical, epidemiological, and healthcare research on SARS-CoV-2 contagiousness and COVID-19 trajectories.
Learn more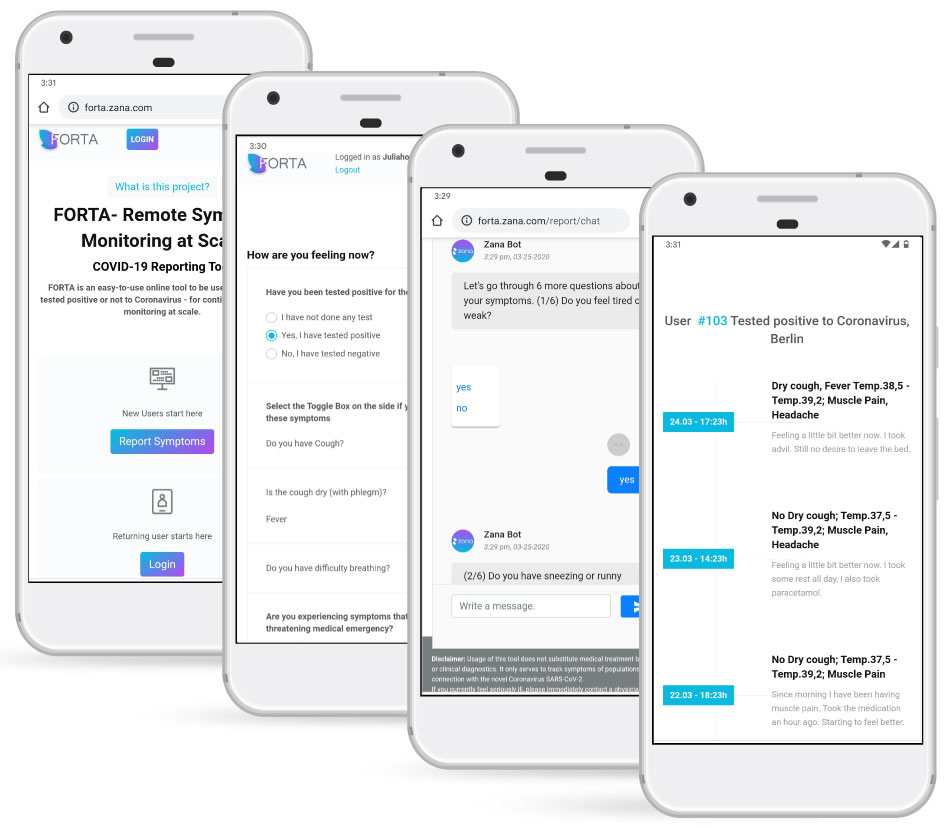 Meet Tidda AI
Your Health, Our Mission
Conversational AI
AI and Voice Tech for Better Engagement
Tidda understands, talks and coordinates tasks
The voice and chatbot powered assistant drives simple, human-like conversations to engage with users in their health journey. The assistant is built upon our proprietary Conversational AI platform that features medically-tailored Natural Language Understanding and Zana Dialogue™ technology.
Learn more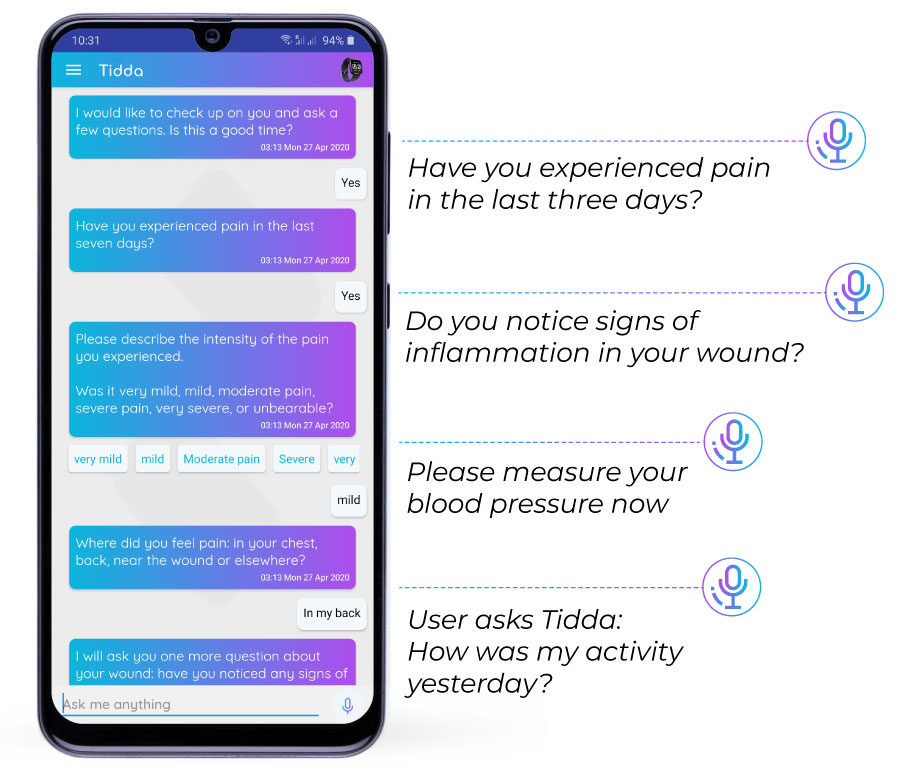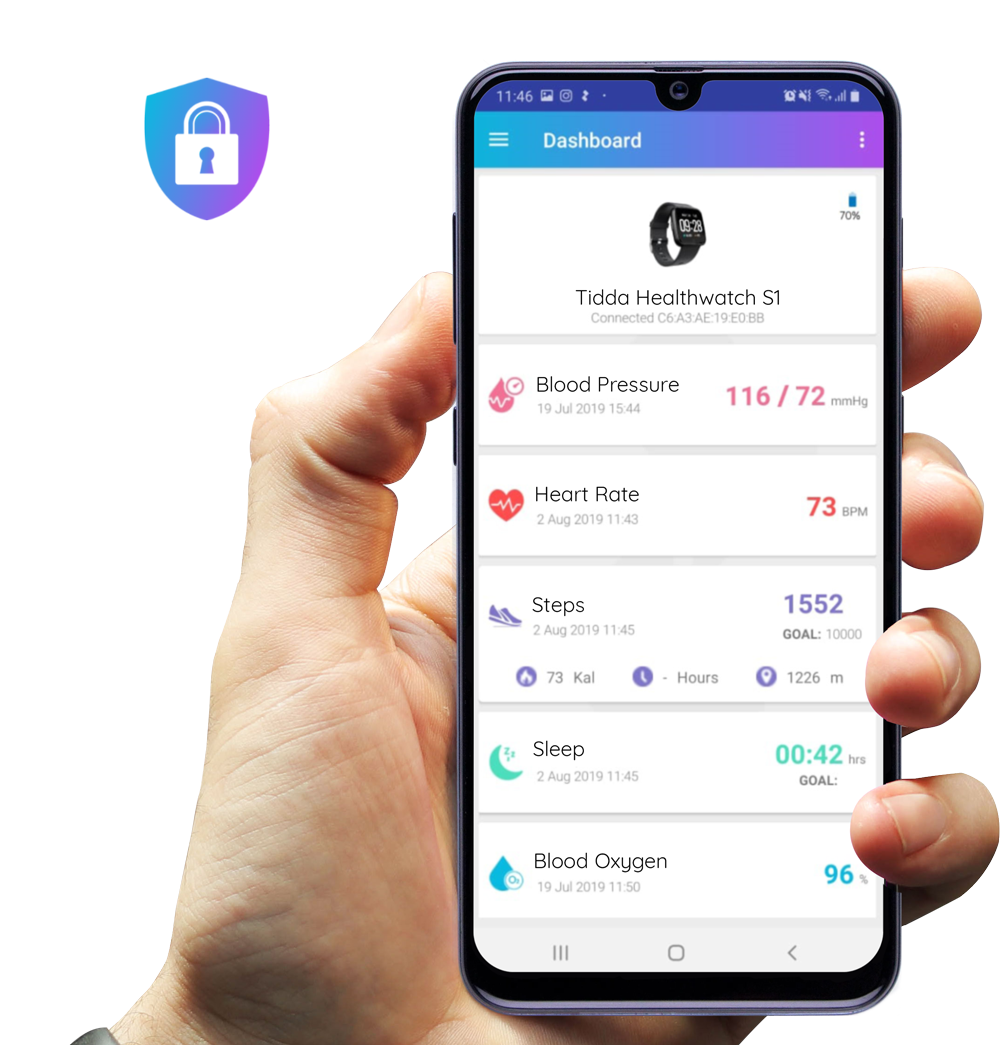 Your data are safe with Tidda AI
This is how:
Tidda AI is GDPR-compliant.
Data are only hosted on ISO-certified servers located in Germany, guaranteeing privacy and data security.
Private personal information is anonymized preventing access to any identifiable health data.
Use Case: Understand your health
As a use case, we have published the Tidda AI application. Tidda AI can respond to your questions and give you insights about your health. Connect to Tidda Fitnesswatch to track your health data such as activity, sleep, heart rate and use Tidda A.I. mobile app to understand them better.
App Store

Available soon
Google Play

Get it now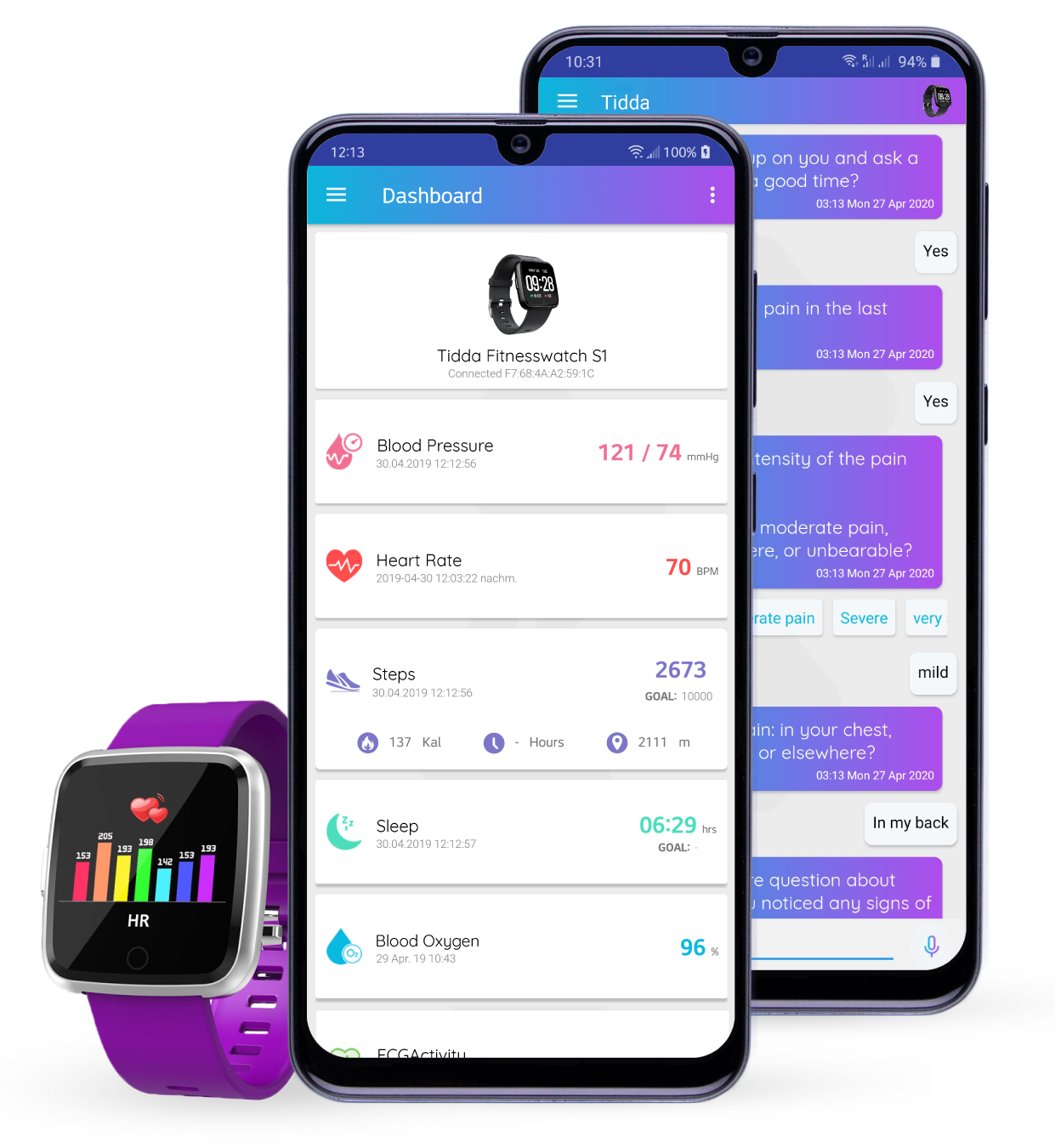 ---